Raised Garden Bed - Large (Double Height)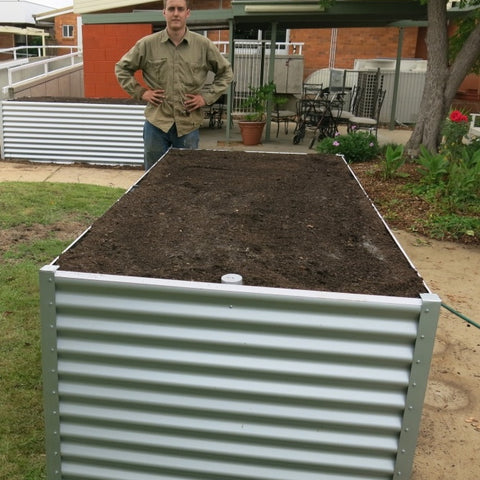 External Dimensions: 240cm x 113cm x 88cm (8' x 4')
Our extra high garden beds make it easier for those with mobility problems to enjoy gardening. The 88cm high sides allow for more convenient sowing and harvesting, without having to excessively bend over for long periods. Please note that the standard height is often suitable for those with lesser issues given Watersaver Garden Beds require so little weeding, and no standing around watering.
grow a range of vegetables at one time for a family of four

have your favourite herbs in one half and veges in the other.

eating healthy home-grown veges has to contribute to our good health
Note:

standard freight rates do not apply, contact us to confirm your freight rate before proceeding. 
Fully installed gardens (organic soil, enriched compost,added worms and micro-organisims, ready to plant immediately)
Within 20km of Toowoomba CBD: select fully installed when you order